The Windmill Medical Centre delivers a range of specialised primary care services in a modern, spacious surgery in the heart of Skerries
How We Are Operating During COVID-19
PLEASE DO NOT ATTEND THE SURGERY IF SYMPTOMATIC OR CONCERNED THAT YOU/ HOUSEHOLD MEMBER MAY HAVE COVID-19- Please Phone us on 01 8495500 instead.

Non Covid Query 
We are Still here to deal with all other illness's as normal- Please phone us to arrange your telephone consultation (calls incur a charge of 50.00 euro - Private Patients - No Charge GMS/DVC Holders).  Our Phone Lines are a lot busier at this time so please bear with us 

COVID-19 Query
Please phone the practice clearly stating your covid symptoms
Out Of Hours Covid-19 Queries can now be dealt with via D-Doc on 1850 224477

Depending on your Illness - you may be requested to attend the surgery - If so  please WEAR A FACE MASK attend in a car, phone us to advise you are here and wait in your car until a Nurse/Doctors says it is safe to enter the building (Please park on New St. or adjoining roads and not our staff car park).  


How Long will My Request Take? 

Prescription requests Please use our Online form - Charges apply for this service - Request will take up to 5 working days due to current high demand.

Work/Social Welfare Certs - Please phone reception to log a call back .  Private certs will only be issued for the duration of your illness and can no longer be issued on a weekly basis.

Result Call backs - Up to 4 working days - Only results can be dealt with - any other questions/queries will incur a telephone consultation charge  

Medical Card Applications - Online Applications only

Medical Legal Letters/PMA's - Minimum of 4-6 weeks from receipt of patient consent form to be completed.
----------------------------------------------------------------------------------------

Home Isolation & Quarantine Guidelines

https://www.hpsc.ie/a-z/respiratory/coronavirus/novelcoronavirus/
Travel Advice from the Department of Foreign Affairs www.dfa.ie (GPs cannot give travel advice)
We operate an appointment based practice. Please phone reception on
01 849 5500
to arrange an appointment with our doctors or nurse.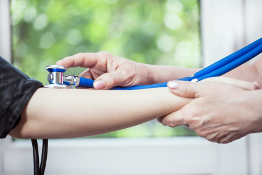 We offer a range of services to our patients from both day-to-day routine visits to the more complex consultation.  For full details click the link below.  
Opening Hours
Reception is available to take calls from 08:30-12:45 and 14:00-17:45 Monday-Friday
Doctors Appointments begin at 09:15am 

Appointment Times:
Monday - Friday
Mornings
09:15 - 12:00
Afternoons
14:00 - 17:00

Out of Hours
D-Doc provide our our of hours care - for an appointment call 
1850 224477
  This service is available from 6pm-8am weekdays and from 6pm on Friday until 8am on Monday.


Christmas Opening Times 2020

Telephone Triage is available at the dates and times listed below for
Medical Emergencies/Urgent Care/ Covid Queries ONLY
Due to Covid Restrictions we cannot accept walk in patients at this time.
Medical Emergencies/Urgent Care/ Covid Queries  can call 01 849 5500 at the following times  
Thursday 24th December – 9am-11am
Tuesday 29th December – 9am-12pm
Wednesday 30th December – 9am- 12pm
Thursday 31st December – 9am – 12pm
Closed – 25th – 28th December inclusive – Please contact D-Doc 1850 22 44 77

Closed 1st January – 3rd January inclusive – Please contact D-Doc 1850 22 44 77 
Routine Medical queries will be dealt with from 4th January onwards